Christmas Across America
Click the invitation banner above for more information!
Christmas Across America from CEF USA Ministries on Vimeo.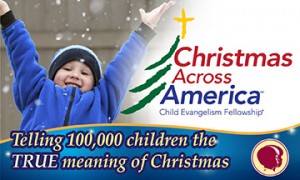 Fall Revival Services 2015
November 8th-12th, 2015
6:00pm Sunday, 7:00pm Monday-Thursday
Dr. Gipp is a former pastor, an evangelist, teacher, author and Bible conference speaker. He has the unique ability to digest large amounts of information and then present it in an analytical, understandable, format. His humerous, informative and forceful preaching style make him popular with all ages and keeps him in demand as a Revivalist and Bible conference speaker.