Missionaries
Warning
: Use of undefined constant wp_pagenavi - assumed 'wp_pagenavi' (this will throw an Error in a future version of PHP) in
/home/graceb10/public_html/gbc/wp-content/plugins/church-pack/people.php
on line
278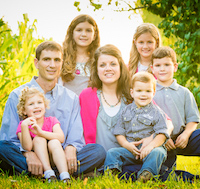 Benjamin Haupt & Family
Evangelist
Ben Haupt and his family are members of Grace Baptist Church.  He preaches the word of God in meetings throughout the country.  Ben also fills in for Pastor Codner as needed.
Matt Bernsdorff & Family
MIssionaries to Trinidad
The Tulabot Family
Missioniaries to the Philippines
The Holt Family
Missonaries to Sierre Leone
Tim & Teresa Hendricks
TNTI Ministries, Mexico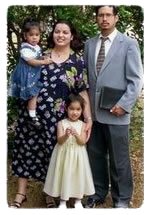 Manny Rodriguez
Missionary to Puerto Rico
Saved since 1988. Member of Calvary Baptist Church in Beaufort, SC. Graduated from the Beaufort Bible Institute in 1999 with a Bachelor of Divinity degree. Directed a Bilingual Spanish/English ministry for 6 years. Currently on deputation as a missionary to Puerto Rico.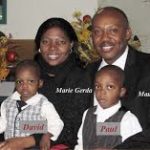 Maurice Lapierre
Missionary to Haiti
The Serino Family
Missionaries to Alaska
Pastor of Calvary Bible Baptist Church Barrow, Alaska
NORTH SLOPE BAPTIST MISSIONS WAS FOUNDED BY MISSIONARY NICK SERINO WHILE MINISTERING IN THE ARCTIC VILLAGE OF WAINWRIGHT, ALASKA IN 1986. OUR PURPOSE IS TO ESTABLISH AND MAINTAIN INDEPENDENT BIBLE BELIEVING BAPTIST CHURCHES IN THE HIGH ARCTIC VILLAGES IN ALASKA'S NORTH SLOPE.
Warning
: Use of undefined constant wp_pagenavi - assumed 'wp_pagenavi' (this will throw an Error in a future version of PHP) in
/home/graceb10/public_html/gbc/wp-content/plugins/church-pack/people.php
on line
296